CAD-2280127-direct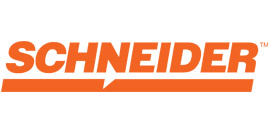 Class A CDL - Regional Intermodal truck driver
Posted Today
Job Details
Salary Info
$85,000 Per Year
Employment Type
Company Driver
Description
Chicago Regional Intermodal truck drivers at Schneider earn up to $85000 per year* and enjoy weekly time at home. This Regional CDL driving position features 90% no-touch freight and you'll haul Intermodal containers within 500 miles of Chicago IL. Staying that close to home and starting and ending your week at the rail yard means maximum home time.
Looking to become a truck driver? Learn how here give us a call at 1-800-447-7433 or text "Chat" to 28000 today!
Eligible CDL Truck Driver Applicants: All Class A CDL Holders
Intermodal Truck Driver Pay
Up to $85000 per year*
$2000 Accelerated Transition Bonus Program to add extra stability and pay for the first 3 months
Performance pay up to $0.06 per mile more paid out weekly 95% of fleet receives bonus
*Based on CDL driver experience
Regional Intermodal Truck Driver Benefits
Medical dental and vision insurance plus flexible spending options
401(k) savings plan with company match
Paid orientation and time off
Up to $7000 tuition reimbursement (paid at $200/month) for qualified drivers
Credit for Military Experience and Military Apprenticeship programs plus more military benefits
Many more — see full list of benefits
Intermodal Truck Driver Qualifications
Valid Class A Commercial Driver's License (CDL)
Live within 100 miles of Green Bay WI or Chicago IL
Tanker and HazMat endorsements required within 60 days of hire
More Reasons to Pick Schneider Intermodal based out of Chicago
Personalized Intermodal training with paid orientation
100% company-owned chassis to reduce time at the rail yard and increase earning potential
Only Intermodal provider in North America with 100% fleet coverage of container-tracking technology and cargo-sensing capabilities
Variety of work schedules available
Over 200 shippers and receivers within the Chicagoland area
Learn more about Schneider's Intermodal division
Why Schneider?
Schneider has been an industry leader since 1935 because we understand one simple profound truth: It's all about people. The best combination of freight money equipment and home time is a byproduct of respecting each and every individual. You'll be treated right from the moment you apply.
"I'm not a number at Schneider. I'm a person. When you have people that ask how you are or wish you a happy birthday or a happy anniversary that means a lot." Bill Schneider driver
Join one of the top trucking companies. Call 800-447-7433 for more information about becoming a Chicago Intermodal driver with Schneider!
Schneider uses E-Verify to confirm the employment eligibility of all newly hired associates. To learn more about E-Verify including your rights and responsibilities please visit www.dhs.gov/E-Verify.
Job
Company Driver
Schedule
Full-time
Sign On Bonus

PI131792666
See More
Driver Requirements
DUI/DWI
None in the last 5 years
Moving Violations Last 3 Years
Max of 4
Preventable Accidents Last 3 Years
Max of 3
Benefits
Savings
Retirement Plan
Stock Options
SIMILAR JOBS