CAD-2108278-direct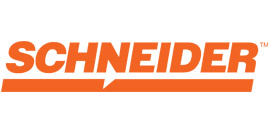 Regional Part-Time Truck Driver| Flexible Schedule
2 days ago
Job Details
Salary Info
$54,000 Per Year
Employment Type
Company Driver
Description
Regional part-time truck drivers in Schneider's Van Truckload division enjoy flexible scheduling. Earn up to $0.50 per mile* in this CDL driving job and haul 95% no-touch freight - mostly drop-and-hook. You can expect to average 150-350 miles per haul. On this Regional part-time driving position, you get excellent work-life balance - home time when you need it and the open road when you want it. Start a truck driving job with a schedule that works for you!
Eligible CDL Truck Driver Applicants:
Experienced Class A CDL holders
Northeast Regional Part-Time Truck Driver Pay
Up to $54,000 per year* with a new pay increase
Performance pay up to $0.04 per mile more, paid out weekly
Potential accessorial pay for detention, layover, hand load/unload
*Based on CDL driver experience, performance and location
Northeast Regional Part-Time Truck Driver Benefits
Flexible scheduling
Paid orientation and training
Paid time off**
401(k) savings plan with company match
Credit for Military Experience and Military Apprenticeship programs, plus more military benefits
Many more - see full list of benefits
**Available for drivers that work an average minimum of 30 hours per week
Northeast Regional Part-Time Truck Driver Qualifications
Valid Class A Commercial Driver's License (CDL)
Automated transmission CDL restriction allowed
Live within western Pennsylvania
Minimum 3 months of Class A driving experience
Hazmat endorsement preferred
Passport, FAST card or Enhanced CDL opens more opportunities
More Reasons to Choose Part-Time Driving at Schneider
Unparalleled work-life balance - choose how many days and hours you work
Nationwide facility network, many locations offering free showers, laundry, WiFi, exercise equipment, TV lounges, cafeterias and more
Nationwide parking network with 24/7 access to free and safe parking
Advantage Club - after five years with Schneider, you'll be admitted to this exclusive club with a variety of unique opportunities paid for by Schneider
Discount program - enjoy year-round discounts and special offers from hundreds of national and local companies
Learn more about part-time driving

PI103961326
See More
Driver Requirements
Experience Required
6 months
DUI/DWI
None in the last 5 years
Moving Violations Last 3 Years
Max of 4
Preventable Accidents Last 3 Years
Max of 3
Benefits
Savings
Retirement Plan
Profit Sharing
Stock Options
SIMILAR JOBS
Regional OTR
Metropolitan Trucking, Inc.
Harrisburg, PA
47¢ Per Week
View Details
Local Non CDL Straight Truck Driver Job
J.B. Hunt Transport, Inc.
Coraopolis, PA
$40,000
View Details
CDL-A Truck Driver - Dedicated - $.60
Hogan Transports, Inc.
York, PA
$1,500 - $2,000 Per Week
View Details