CAD-2108157-direct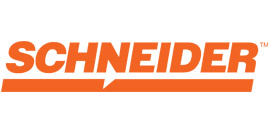 Dedicated Truck Driver - Georgia Pacific
3 days ago
Job Details
Employment Type
Company Driver
Description
This Dedicated truck driver position features weekly time at home, up to $0.38 per mile* with a weekly performance pay up to $0.04 per mile and a predictable work schedule. Dedicated truckers will 100% no-touch loads to one of the world's leading manufacturers of tissue, Georgia Pacific, and consistently benefit from 2,400-2,700 miles per week. It's all about consistency when you join Schneider's Dedicated division. By pulling freight for one customer, you'll enjoy consistent freight, miles and paychecks. Start your trucking career!
Eligible CDL Truck Driver Applicants:
All Class A CDL Holders
Atlanta Dedicated Truck Driver Pay
Up to $55,000 per year*
$5,000 sign-on bonus for experienced drivers
$2,500 sign-on bonus for inexperienced drivers
Performance pay up to $0.04 per mile more, paid out weekly
Mileage and accessorial pay
*Based on CDL driver experience, performance and location
Dedicated Truck Driver Benefits
Medical, dental and vision insurance, plus flexible spending options
401(k) savings plan with company match
Paid orientation and time off
Up to $7,000 tuition reimbursement (paid at $200/month) for qualified drivers
Paid 3-day refresher course option for drivers restarting a driving career
Credit for Military Experience and Military Apprenticeship programs, plus more military benefits
Many more - see full list of benefits
Atlanta Dedicated Truck Driver Qualifications
Valid Class A Commercial Driver's License (CDL)
Live within 75 miles of Atlanta, GA
More Reasons to Choose Dedicated Driving at Schneider
Consistency hauling for one customer - consistent miles, freight and paychecks
Reliable and frequent home time you and your family can count on
Pay packages designed to balance all facets of the exact job you do
Regular routes and customer relationships make your day-to-day life easier
Learn more about Dedicated driving

PI103960997
See More
Driver Requirements
DUI/DWI
None in the last 5 years
Moving Violations Last 3 Years
Max of 4
Preventable Accidents Last 3 Years
Max of 3
Benefits
Savings
Retirement Plan
Profit Sharing
Stock Options
SIMILAR JOBS
OTR
Metropolitan Trucking, Inc.
Atlanta, GA
47¢ Per Week
View Details
Hiring Regional Drivers!!Home Weekly for your 34 hour
BAH Express
Conley, GA
$1,200 Per Week
View Details
OTR/Regional Drivers
A.N. Webber Inc.
Pleasant Hill, TN
47¢ - 49¢
View Details