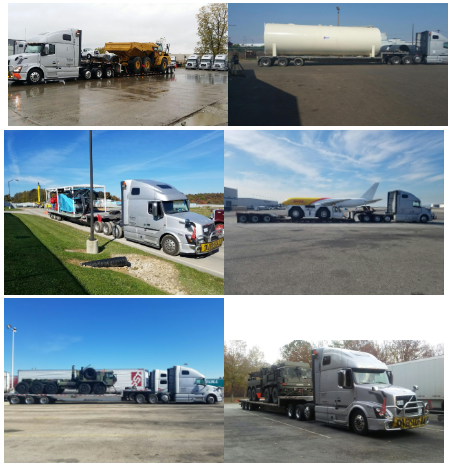 Over the past decade Specialized Solutions' highest priority has been creatively serving our customers. Building on the core values of our founder and the commitment and expertise of our long tenured team. We strive daily to achieve continuous improvement and to earn the opportunity to be our customer's single source provider.
Offering one of the continent's most diverse trailer fleets, featuring retractable curtain trailers, flat bed, step deck, low profile step decks and more! We are committed to flexible service including partials, teams, over-dimensional, truckload, and full supply chain logistics, Warehousing & Distrubition, and Cross Docking.
We're serious about service, have high standards and one of the countries' most diverse carriers all standing at the ready to help you get your load where it needs to be — safe and sound. Put your precious cargo in our capable hands.
Specialized Solutions is a fast-growing, asset strong transportation company offering service throughout North America.


Put your confidence in Specialized Solutions and know that your precious cargo is in great hands.