CAD-2519650-direct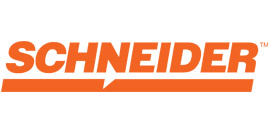 Class A CDL - CDL A local delivery nighttime truck driver
Posted Today
Job Details
Salary Info
$78,000 Per Year
Employment Type
Company Driver
Description
Top drivers earn up to $78,000
Average pay: $1,210-$1,480 weekly
Home time: Daily
Experience: 3 months or greater CDL experience
Job ID: 233400
Overview
Haul 60% drop-and-hook freight in dry van trailers with day cabs.
Pick up and deliver freight from a local hub.
Drive within 200 miles of Carlisle, PA.
Enjoy a consistent schedule and work hours.
Pay and bonus potential
Hourly pay.
Weekly performance pay.
Paid orientation.
Paid time off after 6 months, plus 6 days of holiday pay per year.
Annual bonus: Earn up to 2% of annual gross pay each year.
Qualifications
Valid Class A Commercial Driver's License (CDL).
Drivers on this account are required to drive at night.
Live within 30 miles of Carlisle, PA.
Minimum 3 months of Class A driving experience.

Need CDL training? Explore our company-paid CDL training programs or call us at 800-447-7433, and we can talk you through it.
Additional benefits
Medical, dental and vision insurance.
401(k) savings plan with company match.
Unlimited referral bonuses.
$200/month tuition reimbursement (up to $7,000) for qualified drivers.
Credit for Military Experience and Military Apprenticeship programs, plus more military benefits.
Leading equipment and technology specs designed for driver comfort.
See full list of driver benefit package.
More reasons to choose Schneider Local driving
New equipment – Operate day cabs that average three years of age and are spec'd with automated transmissions.
Familiarity – Drive in areas you know well.
Unmatched support – Enjoy 24/7 support from Schneider's office staff.
Diversity, Equality and Inclusion
Our history has taught us that treating everyone with dignity and respect is vital to our ongoing success. We embrace and seek out diversity that is inclusive of thought, race, ethnicity, national origin, sex, gender, gender expression, age, religion, sexual orientation, ability, medical condition, veteran or military status, experience and background. We find that this diversity and openness ensures that all our associates have equal access to opportunities and resources to contribute fully to the organization's success, and it fuels innovation, improves strategic thinking and cultivates leadership.
Schneider uses E-Verify to confirm the employment eligibility of all newly hired associates. To learn more about E-Verify, including your rights and responsibilities, please visit www.dhs.gov/E-Verify.
Job
Company Driver
Schedule
Full-time
Sign On Bonus
2000

PI233238074
See More
Benefits
Savings
Retirement Plan
Stock Options
SIMILAR JOBS
Dedicated Class A Regional - Home Weekly - Front Royal, VA
AT2 - Driver Staffing
Front Royal, VA
$1,500 - $2,800 Per Week
View Details
CDL A Truck Driver -
System Freight, Inc.
Vineland, NJ
$80,000 - $85,000
View Details