CAD-2510501-direct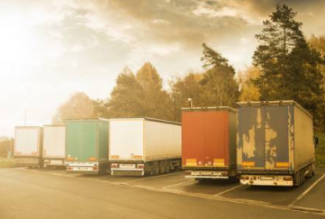 Local Intermodal Driver- Experience CDL Drivers Needed
Posted 2 Months Ago
Job Details
Salary Info
$1,300 - $1,600 Per Week
Employment Type
Company Driver
Description
Local Intermodal Driver
We do not want to offer you just another truck driving job, but a long-term, prosperous career in the transportation industry. we want our drivers to grow and succeed with us, while maintaining their personal lives and relationships. This position allows you to be home every day.
Job Description: Haul intermodal container in and out of the rail ramps, 100% drop and hook no-touch freight.
Equipment: Late model well maintained tractors
Pay: $1300-$1600 +
Home time: Daily
Experience: 6 months
Requirements:
Class A CDL
Must be flexible with schedule
Must be willing to undergo background check
This position offers benefits options for an individual or a family, including medical, dental, prescription, life insurance plans and more. Plus, you can also choose to enroll in a 401k with company-matched funds.
Call today! 479-262-0427
See More
Driver Requirements
Experience Required
6 months
Benefits
Savings
Retirement Plan
Profit Sharing
Stock Options
SIMILAR JOBS
CDL A Yard Spotter – Earn $1,200 Weekly – Home
Hogan Transports, Inc.
Montgomery, AL
$60,000
View Details
CDL A Truck Driver - Hiring Recent
Ambassador Management Services
Alabama
$1,200 Per Week
View Details