CAD-2504423-direct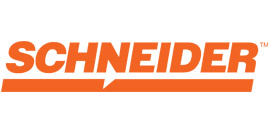 Class A CDL - Van Truckload Driver Trainer
3 days ago
Job Details
Employment Type
Company Driver
Description
Owatonna, MN
Home time: Daily
Experience: 12 months or greater CDL experience
Job ID: 231693
Overview
Be a subject matter expert in commercial driving and serve as a critical resource to both drivers and Operations.
Support existing drivers by providing various training needs, evaluating essential driving skills and determining road readiness.
Partner with Operations to act as a safety advocate while also assisting drivers.
Navigate a variety of coaching and training calls effectively and efficiently.
Provide hands-on training that meets curriculum requirements and driver needs.
Work with Safety, Training Leadership and Operations to solve issues identified during training and recommendations for next steps.
Maintain and update training records to ensure compliance.
Actively assist with driver out-processing tasks and help new driver associates at to the over-the-road lifestyle.
Haul freight regularly and provide coverage for the training phone queue.
Support in other capacities to include assisting with travel to offsite locations, conducting customer start-ups and interventions, repositioning equipment, hauling freight and performing truck inspections.
Other duties and responsibilities may be assigned, and the scope of the job may change based on business demands.
Pay and bonus potential
Competitive starting annual salary.
Bi-monthly paychecks.
Annual profit-sharing bonuses available.
Paid vacation time available immediately after starting.
*Based on CDL driver experience, performance and location
Skills qualifications
Previous instructor/training experience preferred.
Ability to coach and mentor effectively in a team environment.
Demonstrate a positive, professional attitude and the ability and willingness to accept change.
Ability to learn, demonstrate and train Schneider's company policies and procedures.
Experience in Word, Excel, and other computer-based systems is a plus.
Driver qualifications
Valid Class A Commercial Driver's License (CDL).
DOT physical card.
At least 24 months of Class A driving experience.
Live within 30 miles of Owatonna, MN.

Still need more experience or have questions about qualifications? Call us at 800-447-7433, and we can talk you through everything.
Additional benefits
Medical, dental and vision insurance.
401(k) savings plan with company match.
Paid time off and paid holidays.
Tuition reimbursement.
More reasons to choose Schneider
Resilient, values-based culture that drives safety first and always, integrity in every action, respect for all and excellence in all we do.
Individual development opportunities through company-paid training, active leadership involvement and more than 170 online personal development courses.
Hear more about this role from our Driver Trainers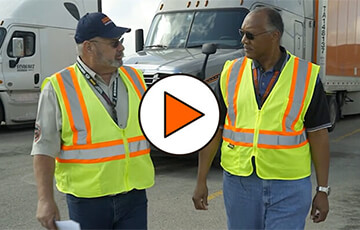 Schneider uses E-Verify to confirm the employment eligibility of all newly hired associates. To learn more about E-Verify, including your rights and responsibilities, please visit www.dhs.gov/E-Verify.
Job
Company Driver
Schedule
Full-time
Sign On Bonus

PI230563373
See More
Driver Requirements
Experience Required
1 year
Benefits
Savings
Retirement Plan
Stock Options
SIMILAR JOBS
Linehaul Driver Needed Burnsville
Class A Solutions
Burnsville, MN
$1,200 - $1,600 Per Week
View Details
Class A CDL Truck Driver - Home Daily & Weekends
Hogan Transports, Inc.
Saint Paul, MN
$1,700 Per Week
View Details
Delivery
PepsiCo Beverages North America
Cedar Rapids, IA
$61,910
View Details