CAD-2489676-direct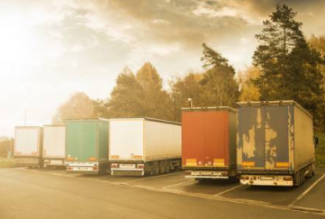 Regional Class A Driver Flatbed
Posted 1 Month Ago
Job Details
Salary Info
$1,400 - $1,700 Per Week
Employment Type
Company Driver
Route Type
Local
,
Dedicated
,
Regional
Description
We do not want to offer you just another truck driving job, but a long-term, prosperous career in the transportation industry. we want our drivers to grow and succeed with us, while maintaining their personal lives and relationships.
Job Description: Run No-Touch Freight in the area

Home Time: Multiple times per week
Equipment: Late model Freightliner Cascadias
Requirements:
12 months Experience
Valid Class A CDL
No recent major moving traffic violations
Must be able to pass a drug test at orientation
Must pass road test
This position offers benefits options for an individual or a family, including medical, dental, prescription, life insurance plans and more. Plus, you can also choose to enroll in a 401k with company-matched funds.
*Apply today! 479-262-0427
See More
Driver Requirements
Experience Required
1 year
Benefits
Savings
Retirement Plan
Profit Sharing
Stock Options
SIMILAR JOBS
Drivers Wanted - Referral Bonuses
Impact Recruiting Center
Alabama
$2,000 Per Week
View Details
$1750 Per Week Minimum Guaranteed! Earn $2000 Top
K & B Transportation
Alaska
$1,750 - $2,000 Per Week
View Details