CAD-2486054-direct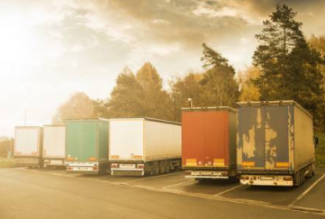 Class A Driver Frac Sand Division
Posted 1 Month Ago
Job Details
Salary Info
$1,400 - $2,000 Per Week
Employment Type
Company Driver
Route Type
Regional
,
Oil Fields
Description
THIS OPPORTUNITY IS FOR DRIVERS THAT WANT TO MAKE $$
MUST HAVE AT LEAST 6 MONTHS OF FRAC SAND EXPERIENCE TO APPLY.
Average Weekly Gross: $1400 – $2000 business is to pick up significantly when things go back to normal.
Hiring area: All of TX, OK, NM, AR, MS, GA & AL (mainly Texas)
Equipment:
New Peterbuilt 389s extended hood decked out with chrome/lights
New top of the line polished stainless-steel Mac and souther trailers
Home Time:
14 days out/ 4 days at home
21 days out/ 6 days at home
Requirements:
12 months verifiable tractor trailer experience
6 months frac sand hauling experience
10yrs of solid work history
No preventable DOT accidents in the last 3yrs
No endorsement needed
This position offers benefits options for an individual or a family, including medical, dental, prescription, life insurance plans and more. Plus, you can also choose to enroll in a 401k with company-matched funds.
*Apply today! 479-262-0427
See More
Driver Requirements
Experience Required
1 year
Benefits
Savings
Retirement Plan
Profit Sharing
Stock Options