CAD-2480575-direct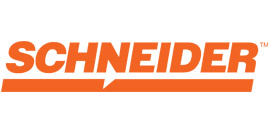 Class A CDL - Dedicated truck driver - Menards
Posted 2 Months Ago
Job Details
Employment Type
Company Driver
Description
Top drivers earn up to $72,000 | Up to $5,000 sign-on bonus
Average pay: $1,090-$1,330 weekly
Home time: Weekly
Experience: All CDL holders
Job ID: 223170
Overview
Dry van trailer.
2-5 loads per week.
Drive within 300 miles of Holiday City, OH.
Pay and bonus potential
Pay based on daily rate.
Weekly paychecks.
Weekly performance pay.
Unlimited referral bonus potential.
$5,000 limited-time sign-on bonus in 12 monthly payments for experienced drivers.
$2,000 limited-time sign-on bonus in 12 monthly payments for inexperienced drivers.
Qualifications
Valid Class A Commercial Driver's License (CDL).
Live within 50 miles of Holiday City, OH.

Need CDL training? Explore our company-paid CDL training programs or call us at 800-447-7433, and we can talk you through it.
Additional benefits
Medical, dental and vision insurance.
Flexible spending options.
401(k) savings plan with company match.
Paid orientation.
Paid time off after 6 months, plus 6 days of holiday pay per year.
$200/month tuition reimbursement (up to $7,000) for qualified drivers.
Credit for Military Experience and Military Apprenticeship programs, plus more military benefits.
Leading equipment and technology specs designed for driver comfort.
See full list of driver benefit package.
More reasons to choose Schneider Dedicated driving
Consistency – Enjoy both a predictable schedule and dependable weekly miles.
Reliable home time – Know exactly when and how often you'll get home.
Dependable paychecks – Weekly paychecks reflect the consistent miles you'll drive on a weekly basis.
Learn about the facility that drivers on this account are based out of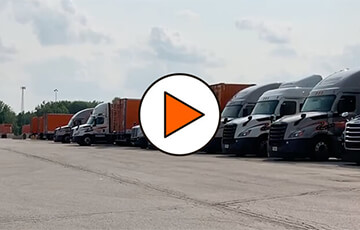 MLS defines part time as working at least 1 day per month but no more than 2 days per week. They will be filling in for vacation days, sick days, and or using them on some of the short runs that do not enough for full time drivers. This also means that they do not receive any benefits, have a flexible work schedule, NO forced dispatch, work when and where they want.
Job
Company Driver
Schedule
Full-time
Sign On Bonus
5000

PI197038216
See More
Benefits
Savings
Retirement Plan
Stock Options
SIMILAR JOBS
CDL A Truck Driver - Home Daily - Earn up to
Hogan Transports, Inc.
Galesburg, MI
$80,510 - $85,020 Per Week
View Details
Separate Yourself Apart from the Rest of the
TTJ Recruiting
Toledo, OH
$1,200 - $1,800 Per Week
View Details
CDL-A Truck Driver - Home
Roehl Transport
Akron, OH
$70,000
View Details