CAD-2470757-direct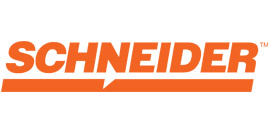 Class A CDL - New hourly pay - Part-time Regional truck driv
Posted 2 Months Ago
Job Details
Salary Info
$71,000 Per Year
Employment Type
Company Driver
Description
Top drivers earn up to $71,000
Average pay: $1,120-$1,370 weekly
Home time: Flexible
Experience: 3 months or greater CDL experience
Job ID: 200160
Overview
New hourly pay: Get paid for all hours worked.
Haul 95% no-touch freight in dry van trailers.
Drive within 1,000 miles of West Memphis, AR.
Choose your home time.
Pay and bonus potential
Hourly and mileage pay (practical miles).
Weekly performance pay.
Paid orientation.
Paid time off after 6 months, plus 6 days of holiday pay per year.
Qualifications
Valid Class A Commercial Driver's License (CDL).
HazMat endorsement preferred.
Passport, FAST card or Enhanced CDL opens more opportunities.
Minimum 3 months of Class A driving experience.

Need CDL training? Explore our company-paid CDL training programs or call us at 800-447-7433, and we can talk you through it.
Additional benefits
More reasons to choose Schneider Over-the-Road driving
Variability – Haul freight on different routes and in different areas of the country.
Dependable paychecks – Your weekly paycheck will reflect the consistent miles you drive.
Satisfaction – Enjoy the sense of accomplishment you get from delivering the goods that get stocked on shelves.
Diversity, Equality and Inclusion
Our history has taught us that treating everyone with dignity and respect is vital to our ongoing success. We embrace and seek out diversity that is inclusive of thought, race, ethnicity, national origin, sex, gender, gender expression, age, religion, sexual orientation, ability, medical condition, veteran or military status, experience and background. We find that this diversity and openness ensures that all our associates have equal access to opportunities and resources to contribute fully to the organization's success, and it fuels innovation, improves strategic thinking and cultivates leadership.
Schneider uses E-Verify to confirm the employment eligibility of all newly hired associates. To learn more about E-Verify, including your rights and responsibilities, please visit www.dhs.gov/E-Verify.
Job
Company Driver
Schedule
Part-time
Sign On Bonus

PI196721286
See More
Benefits
Savings
Retirement Plan
Stock Options
SIMILAR JOBS
CDL A Truck Driver - Home Weekly - Earn
Hogan Transports, Inc.
Nashville, TN
$80,000
View Details
Tired Of Being Treated Like A Typical Trucker
TTJ Recruiting
Jonesboro, AR
$1,200 - $2,200 Per Week
View Details
CDL A Driver - Home
Corkery Transport Inc.
Carbondale, IL
$70,000
View Details