CAD-2453566-direct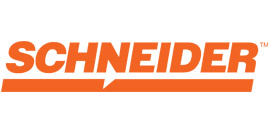 Class A CDL - CDL Apprenticeship Training (CAT) Tanker Drive
Posted 2 Months Ago
Job Details
Employment Type
Company Driver
Description
Green Bay, WI
Home time: Daily
Experience: 12 months or greater CDL experience
Job ID: 220986
Overview
Demonstrate and teach driving skills and techniques that align with Schneider Training Academy guidelines and training materials.
Facilitate classroom and in-truck training for inexperienced student drivers.
Train inexperienced students to develop proficient driving skills.
Recognize and correct unsafe driving habits.
Provide verbal and written feedback and suggestions for improvement.
Provide updates on candidates who are not meeting expected levels of ability within set timelines.
Haul freight as needed.
Complete annual instructor recertification process.
Exhibit behavior that aligns with Schneider values, standards and dress code.
Other duties and responsibilities may be assigned, and the scope of the job may change based on business demands.
Pay and bonus potential
Competitive starting annual salary*.
Bi-weekly paychecks.
Annual profit-sharing bonuses available.
Qualifications
Valid Class A Commercial Driver's License (CDL).
DOT physical card.
Minimum 2 years of Class A driving experience.
Previous tanker driving and instructor/training experience preferred.
Tanker endorsement required at time of hire.
HazMat endorsement required after starting — Schneider's self-paced online certification training will help you secure it.
Follow and have a knowledge of company policies.
Ability to coach and mentor effectively.
Live within 50 miles of Green Bay, WI.

Still need more experience or have questions about qualifications? Call us at 800-447-7433, and we can talk you through everything.
Additional benefits
More reasons to choose Schneider
Resilient, values-based culture that drives safety first and always, integrity in every action, respect for all and excellence in all we do.
Individual development opportunities through company-paid training, active leadership involvement and more than 170 online personal development courses.
Hear more about this role from our Driver Instructors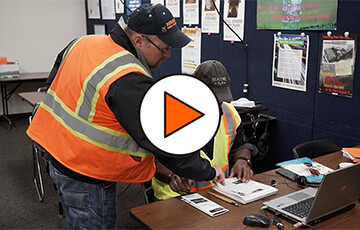 Diversity, Equality and Inclusion
Our history has taught us that treating everyone with dignity and respect is vital to our ongoing success. We embrace and seek out diversity that is inclusive of thought, race, ethnicity, national origin, sex, gender, gender expression, age, religion, sexual orientation, ability, medical condition, veteran or military status, experience and background. We find that this diversity and openness ensures that all our associates have equal access to opportunities and resources to contribute fully to the organization's success, and it fuels innovation, improves strategic thinking and cultivates leadership.
Schneider uses E-Verify to confirm the employment eligibility of all newly hired associates. To learn more about E-Verify, including your rights and responsibilities, please visit www.dhs.gov/E-Verify.
Job
Company Driver
Schedule
Full-time
Sign On Bonus

PI197623230
See More
Driver Requirements
Experience Required
1 year
Benefits
Savings
Retirement Plan
Stock Options
SIMILAR JOBS