CAD-2356483-direct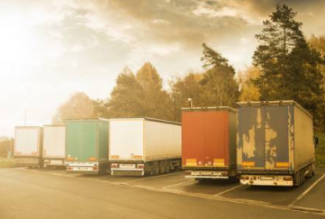 CLASS A DRIVER WEEKNDS OFF JONESTOWN, PA - BONUS $10K
Posted 2 Months Ago
Job Details
Salary Info
$1,200 - $1,500 Per Week
55¢ - 60¢ Per Mile
Employment Type
Company Driver
Description
Class A Driver - Weekends Off - Regional Account
We do not want to offer you just another truck driving job, but a long-term, prosperous career in the transportation industry. we want our drivers to grow and succeed with us, while maintaining their personal lives and relationships.
Job Description: Run freight in the North East states of MD, PA, NJ, NY, New England, Northern VA
Home Time: Weekends
Equipment: Late model Freightliner 10 speed (Automatics Available )

Additional lane info: Consistent preload and drop freight.
Requirements:
6 months Experience
Valid Class A CDL
No recent major moving traffic violations
Must be able to pass a drug test at orientation
Must pass road test
This position offers benefits options for an individual or a family, including medical, dental, prescription, life insurance plans and more. Plus, you can also choose to enroll in a 401k with company-matched funds.
*Apply today! 479-274-8817
See More
Driver Requirements
Experience Required
6 months
DUI/DWI
None in the last 5 years
Moving Violations Last 3 Years
Max of 3
Preventable Accidents Last 3 Years
Max of 2
Benefits
Savings
Retirement Plan
Profit Sharing
Stock Options
SIMILAR JOBS
REGIONAL CDL-A TRUCK DRIVER - HEGINS, PA - $10K
Umbrella Transportation Services
Hegins, PA
$85,000
View Details
Professional Class A CDL
Buck Spot Inc
Harrisburg, PA
$105,000
View Details