CAD-2293590-direct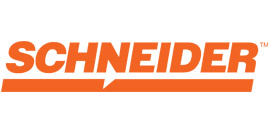 Class A CDL - Local Intermodal nighttime truck driver
5 days ago
Job Details
Salary Info
$85,000 Per Year
Employment Type
Company Driver
Description
Get home daily and earn up to $85,000 per year* as a Local Intermodal truck driver. Enjoy hauling 99% no-touch freight containers - 40% drop-and-hook - in and out of the rail yards within 120 miles of Los Angeles, CA.
South El Monte Local Intermodal truck driver job overview
$66,200 to $81,000* average annual earnings, with weekly paychecks.
$85,000* top annual earning potential.
Earn at least $900 in weekly guarantee pay during your first 120 days.
Up to $31 per load* with a weekly performance pay up to $6.00 per load.
Home daily with shift options available.
15 loads per week within 120 miles of Los Angeles, CA.
99% no-touch Intermodal freight - 40% drop-and-hook - on company-owned Intermodal chassis.
$8,400 limited-time sign-on bonus in 12 monthly payments for experienced drivers.
$3,600 limited-time sign-on bonus in 12 monthly payments for inexperienced drivers.
*Based on CDL driver experience, performance and location
South El Monte Local Intermodal truck driver qualifications
Valid Class A Commercial Driver's License (CDL).
Live within 20 miles of South El Monte, CA.
Tanker and HazMat endorsements required within 60 days of hire.
Night driving is required.
Need CDL training? Explore our company-paid CDL training programs or call us at 800-447-7433, and we can talk you through it.
Additional Local Intermodal truck driver job benefits
Medical, dental and vision insurance, plus flexible spending options.
401(k) savings plan with company match.
Paid orientation and time off (plus holiday pay after a year).
Tuition reimbursement of $200-$400/month after completing training (up to $7,000) or Enhanced Tuition Reimbursement (upfront partial reimbursement after 1 week of training).
Credit for Military Experience and Military Apprenticeship programs, plus more military benefits.
Unlimited referral bonus potential.
Leading equipment and technology specs designed for driver comfort.
Many more - see full driver benefit package.
More reasons to choose Schneider Intermodal in South El Monte
Less wasted time - 100% company-owned Intermodal chassis to reduce time at the rail yard and increase earning potential.
New equipment - Nearly 100% automated transmissions in day cab and sleeper trucks averaging 3 years of age.
Constant support - Onside, individual leaders and dispatch with low driver-to-leader ratios and 24/7/365 operation and maintenance support.
Position based out of Schneider's South El Monte Facility and customer locations.
Learn more about Intermodal and Local driving.
Want even more information?
The best option is to apply, and we can customize our advice to your situation, but if you want to dig deep:
Schneider uses E-Verify to confirm the employment eligibility of all newly hired associates. To learn more about E-Verify, including your rights and responsibilities, please visit www.dhs.gov/E-Verify.
Job
Company Driver
Schedule
Full-time
Sign On Bonus
8400

PI140962003
See More
Driver Requirements
DUI/DWI
None in the last 5 years
Moving Violations Last 3 Years
Max of 4
Preventable Accidents Last 3 Years
Max of 3
Benefits
Savings
Retirement Plan
Stock Options
SIMILAR JOBS