CAD-2286704-direct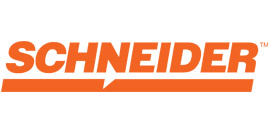 Class A CDL - Over-the-Road (OTR) Part-Time Team Truck Drive
Posted Today
Job Details
Employment Type
Company Driver
Description
Part-time team truck drivers are among the highest compensated in Schneider's fleet. Team driving jobs in our Van Truckload Division feature a predictable work schedule up to $0.60 per mile* starting pay and 100% no-touch freight (mostly drop-and-hook). Teams average 5000 miles per week. The wheels are always turning as a Schneider Team driver which adds up to more miles and money than a solo driver. Best of all you'll split the miles not your pay while enjoying the company of a partner. Start your Team trucking career with Schneider.
Looking to become a truck driver? Learn how here give us a call at 1-800-447-7433 or text "Chat" to 28000 today!
Eligible CDL Truck Driver Applicants
All Class A CDL holders
Current team truck drivers
Team Truck Driver Pay
Up to $30500 per year*
$10000 sign-on bonus for experienced drivers
$2500 sign-on bonus for inexperienced drivers
Performance pay up to $0.04 per mile more paid out weekly
Up to $0.02 per mile annual pay increase per driver
Additional $0.01 per mile when both team partners have HazMat endorsement
Potential accessorial pay for detention layover hand load/unload
*Based on CDL driver experience performance and location
Team Truck Driver Benefits
Flexible scheduling
Paid orientation and training
Paid time off**
401(k) savings plan with company match
Credit for Military Experience and Military Apprenticeship programs plus more military benefits
Many more see full list of benefits
**Available for drivers that work an average minimum of 30 hours per week
Team Truck Driver Qualifications
Valid Class A Commercial Driver's License (CDL)
Automated transmission CDL restriction allowed
HazMat endorsement preferred
Passport FAST card or Enhanced CDL opens more opportunities
Must be a formed team
More Reasons to Choose Team Driving at Schneider
Mobile apps to increase driver productivity locate equipment expedite access and more
No employment contract we don't lock you in but you'll want to stay
Nationwide facility network many locations offering free showers laundry WiFi exercise equipment TV lounges cafeterias and more
Nationwide parking network with 24/7 access to free and safe parking
Advantage Club after five years with Schneider you'll be admitted to this exclusive club with a variety of unique opportunities paid for by Schneider
Learn more about Team driving
Why Schneider?
Schneider has been an industry leader since 1935 because we understand one simple profound truth: It's all about people. The best combination of freight money equipment and home time is a byproduct of respecting each and every individual. You'll be treated right from the moment you apply.
"I'm not a number at Schneider. I'm a person. When you have people that ask how you are or wish you a happy birthday or a happy anniversary that means a lot." Bill Schneider driver
Join one of the top trucking companies. Call 800-447-7433 for more information about becoming a Team truck driver with Schneider!
Schneider uses E-Verify to confirm the employment eligibility of all newly hired associates. To learn more about E-Verify including your rights and responsibilities please visit www.dhs.gov/E-Verify.
Job
Company Driver
Schedule
Part-time
Sign On Bonus
10000

PI133862109
See More
Driver Requirements
DUI/DWI
None in the last 5 years
Moving Violations Last 3 Years
Max of 4
Preventable Accidents Last 3 Years
Max of 3
Benefits
Savings
Retirement Plan
Stock Options
SIMILAR JOBS