CAD-2248583-direct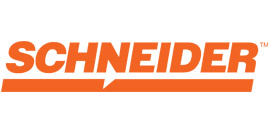 Class A CDL - Dedicated Flatbed Truck Driver
1 day ago
Job Details
Salary Info
$58,000 Per Year
Employment Type
Company Driver
Description
This Dedicated Flatbed Truck Delivery Driver is part of Schneider's home delivery offering and features daily home time for Class A CDL drivers. Flatbed truck drivers will be equipped with a 36-foot flatbed with moffett and required to secure loads (no tarping) with multi-stop freight for the world's largest home improvement specialty retailer. Drivers will deliver products directly to customers and then unload the product for the customer. Enjoy a consistent schedule within a primary travel area of 200 miles from Hudson, WI.
Eligible Truck Driver Applicants: Experienced Class A CDL holders
Hudson Flatbed Truck Driver Pay
Up to $58,000 per year*
Performance pay up to $600 per quarter, paid out weekly
Daily rate pay plus activity-based pay (mileage, deliver, etc.) - get paid for everything you do
Up to $300 monthly customer service bonus
*Based on CDL driver experience, performance and location
Flatbed Truck Driver Benefits
Medical, dental and vision insurance, plus flexible spending options
401(k) savings plan with company match
Paid orientation and time off
Up to $7,000 tuition reimbursement (paid at $200/month) for qualified drivers
Credit for Military Experience and Military Apprenticeship programs, plus more military benefits
Many more - see full list of benefits
Hudson Flatbed Truck Driver Qualifications
Valid Class A Commercial Driver's License (CDL)
Live within 25 miles of Hudson, WI
Automated transmission CDL restriction allowed
Minimum 12 months of Class A driving experience
More Reasons to Choose Dedicated Flatbed Truck Road Driving at Schneider
Daily home time - no need to sacrifice your home life to enjoy a rewarding driving career
Handheld devices to provide a seamless customer interaction
The future is now as home delivery quickly expands across more business sectors
Learn more about Dedicated driving
Why Schneider?
You can be an unappreciated steering wheel holder just about anywhere. Or you can drive with a carrier that cares about your safety, respects your time and wants you to be happy. Schneider has put drivers first for more than 80 years. Find your happiness with us this year.
"This is what makes me happy. I get to see the country, I never have to wear formal dress clothes to work again and my job is constantly teaching me new things and introducing me to new people." Abby, Schneider driver
Join one of the top trucking companies in Wisconsin. Call 800-447-7433 for more information about becoming a Flatbed truck driver with Schneider!
Schneider uses E-Verify to confirm the employment eligibility of all newly hired associates. To learn more about E-Verify, including your rights and responsibilities, please visit www.dhs.gov/E-Verify.
Job
Company Driver
Schedule
Full-time
Sign On Bonus

PI118016773
See More
Driver Requirements
DUI/DWI
None in the last 5 years
Moving Violations Last 3 Years
Max of 4
Preventable Accidents Last 3 Years
Max of 3
Benefits
Savings
Retirement Plan
Stock Options