CAD-2197252-direct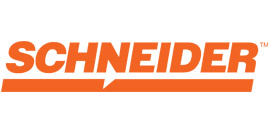 Driver - Dedicated Truck Driver - Class A CDL
3 days ago
Job Details
Salary Info
$80,000 Per Year
Employment Type
Company Driver
Description
Truck drivers earn up to $80,000 per year*, have a predictable work schedule and get home weekly in this Dedicated CDL driver position. Dedicated truckers haul no-touch, multi-stop loads for the world's largest retailer, and travel within IL, IA and WI. It's all about consistency when you join Schneider's Dedicated division. By pulling freight for one customer, you'll enjoy consistent freight, miles and paychecks. Start your trucking career! Looking to start a truck driving career? Learn how
here
or give us
a call
today.
Eligible CDL Truck Driver Applicants:
All Class A CDL holders
Truck Driver Pay & Benefits
Full-time CDL truck drivers are eligible for:
Up to $80,000 per year*
$10,000 sign-on bonus for experienced drivers
$7,500 sign-on bonus for inexperienced drivers
Up to $7,000 tuition reimbursement (paid at $200/month) for qualified drivers
Paid 3-day refresher course option for drivers restarting a driving career
Mileage and accessorial pay
Performance pay up to $0.04 per mile more, paid out weekly
Weekly time at home
Flexible scheduling available
Paid orientation
Paid time off
Medical, dental and vision insurance plus flexible spending options
401(k) savings plan with company match
100% no touch freight
Mobile communications platform - The latest in-truck technology with paperless logging, GPS navigation, web browsing, text-to-voice features, a color touch screen and a pull-out keypad
Company Facilities - Drivers have 24 hour access to company facilities with safe parking, showers, Wi-Fi, laundry facilities and cafeteria services.
Credit for Military Experience and Military Apprenticeship programs, plus more military benefits
No employment contract - we don't lock you in, but you'll want to stay
*Based on CDL driver experience and location
Truck Driver Qualifications
Valid Class A Commercial Driver's License (CDL)
Live within 75 miles of Sterling, IL and live in Illinois
More Reasons Truckers Choose Schneider Dedicated:
Consistency
Haul freight for one primary customer and enjoy consistent miles, consistent freight and consistent paychecks. There won't be any unpleasant surprises for you, and your family and friends will love knowing they can count on you to get home when you say you will.
Familiarity
Hit the road about the same time each week, and it may even feel like home on the road. You'll drive familiar routes, bump familiar docks and develop relationships with familiar people.
"The great thing about being on a Dedicated account is that you get to know your shippers and your receivers. You get a good rapport with them. They know you; you get to know them. They know when you come in. A lot of them will call you by name. To me, that means a lot."
- Steve Creighton Join one of the top trucking companies in Illinois. Call 800-447-7433 for more information! Schneider uses E-Verify to confirm the employment eligibility of all newly hired associates. To learn more about E-Verify, including your rights and responsibilities, please visit www.dhs.gov/E-Verify.
Job
Company Driver
Schedule
Full-time
Sign On Bonus
10000

PI104829335
See More
Driver Requirements
DUI/DWI
None in the last 5 years
Moving Violations Last 3 Years
Max of 4
Preventable Accidents Last 3 Years
Max of 3
Benefits
Savings
Retirement Plan
Profit Sharing
Stock Options
SIMILAR JOBS
CDL-A
PWD Transportation, Inc
Chicago, IL
$900 - $1,100 Per Week
View Details
Local Non CDL Straight Truck Driver Job
J.B. Hunt Transport, Inc.
North Liberty, IA
$41,000
View Details
*$3,500 Sign On Bonus* CDL A Dedicated Truck
Hogan Transports, Inc.
Dekalb, IL
$1,100 Per Week
View Details